The ShoutOut Podcast: ShoutOut, ListenIn!
Education, Awareness and Inclusion in the LGBTQ+ community in Ireland today
Visual artist; Senior Art Director and Pride+ allies Co-Chair with Groupon, Pradeep Mahadeshwar and Orla Dunne, Residential Coordinator of the Centre for Talented Youth and Doctoral (Education) candidate, in Dublin City University, speak to ShoutOut Steering Committee member, Lisa Nic an Bhreithimh about their work in education and the Arts to promote inclusivity and awareness of LGBTQ+ issues in Ireland.
---
'I try not to go out at night': Over 40% of Ireland's minority community report hate crime
The launch of the "Hate Crimes Hurt Us All" campaign, September 12th 2022
The Coalition Against Hate Crime Ireland (CAHC), a group of organisations led by the Irish Council for Civil Liberties (ICCL), launched a new campaign with the Coalition Against Hate Crime: Hate Crimes Hurt Us All. This campaign highlights the urgent need for legislation and other measures to combat hate crime. Read here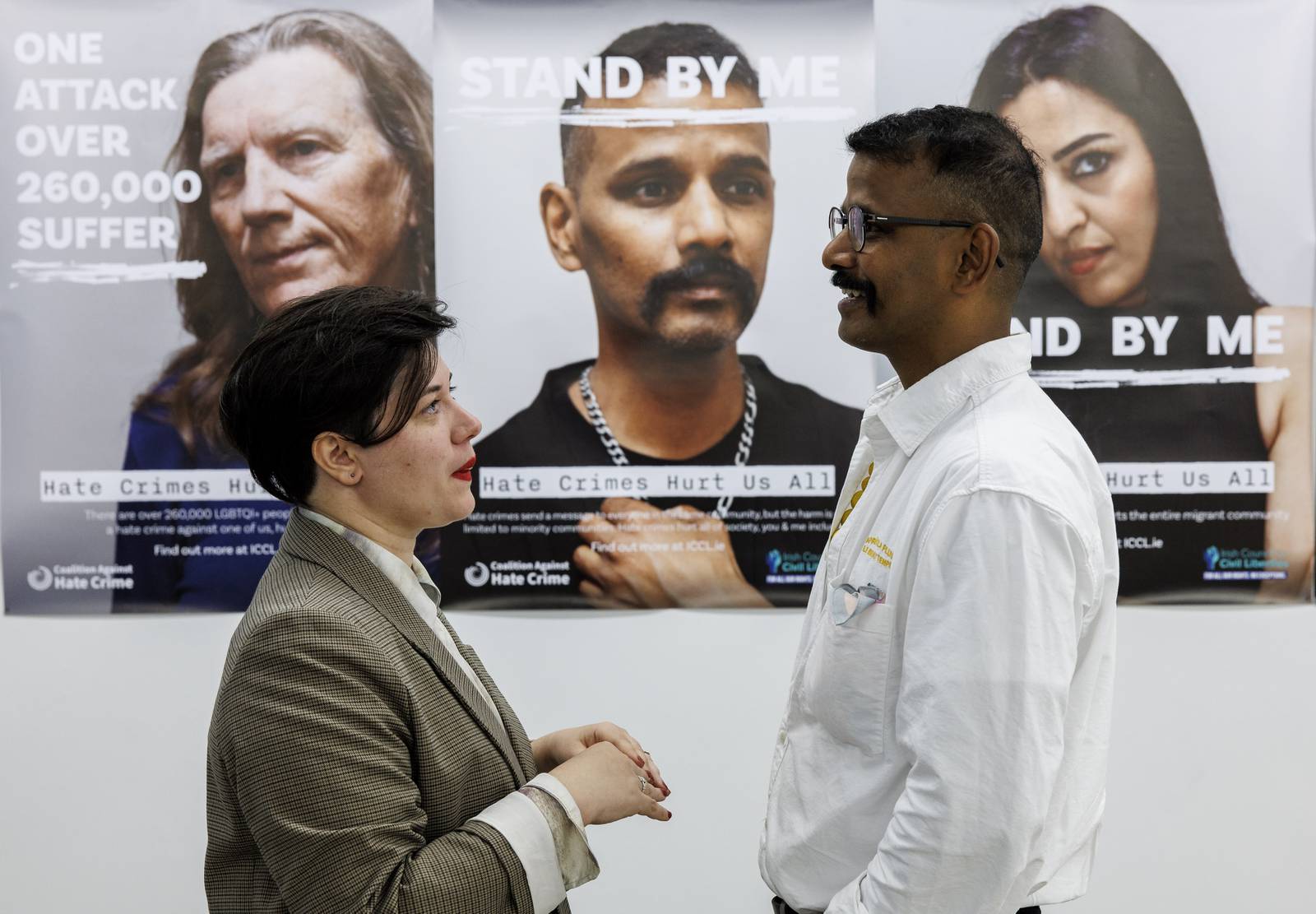 ---
The new podcast 'Resident' explores the experiences of immigrants in Ireland
The new podcast 'Resident' explores the experiences of immigrants in Ireland
---
What is sexual racism?
Conversations about sexual wellness with Dr. Caroline West.
What is sexual racism? Here to discuss this with me is activist and writer Pradeep Mahadeshwar. Born in India and living in Ireland, he has experienced sexual racism on a structural and individual level. From dating apps to social groups, exclusion and sexual racism can harm people. Find Pradeep at @queermyths on Instagram.
---
Queer Asian men feel 'invisible' because of sexual racism: 'Whiteness is the currency'
Asian men are "invisible" on the gay scene and face relentless racism from men who know that "whiteness is the currency", according to Pradeep Mahadeshwar. Read here
---
After the Proud AF campaign, racism in the Irish LGBTQ+ community still needs to be discussed
GCN cover star and participant in Gay Project's Proud AF campaign, Pradeep Mahadeshwar, talks about the impact of taking part and the realities of racism in Ireland. Read here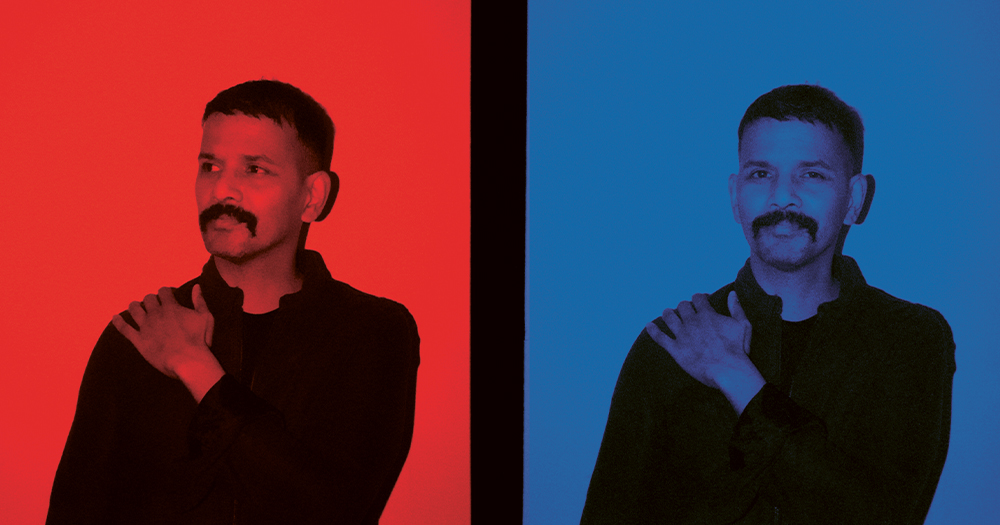 ---
'I'm not going to be your experiment. I'm not another notch on your bedpost.'
#ProudAF campaign to target racism and anti-Traveller sentiment in the LGBTQI+ community, October 19th 2021
A new campaign, #ProudAF, based on the survey findings by Cork-based charity the Gay Project, based on the experiences of GBTQ+ Travellers and GBTQ+ people of colour, have revealed discrimination within the wider LGBTQI+ community, including racism, anti-Traveller sentiment, and transphobia.
The campaign was launched in response to the findings aimed at raising awareness about racism among people of colour and Travellers within the LGBTQI+ community. Read here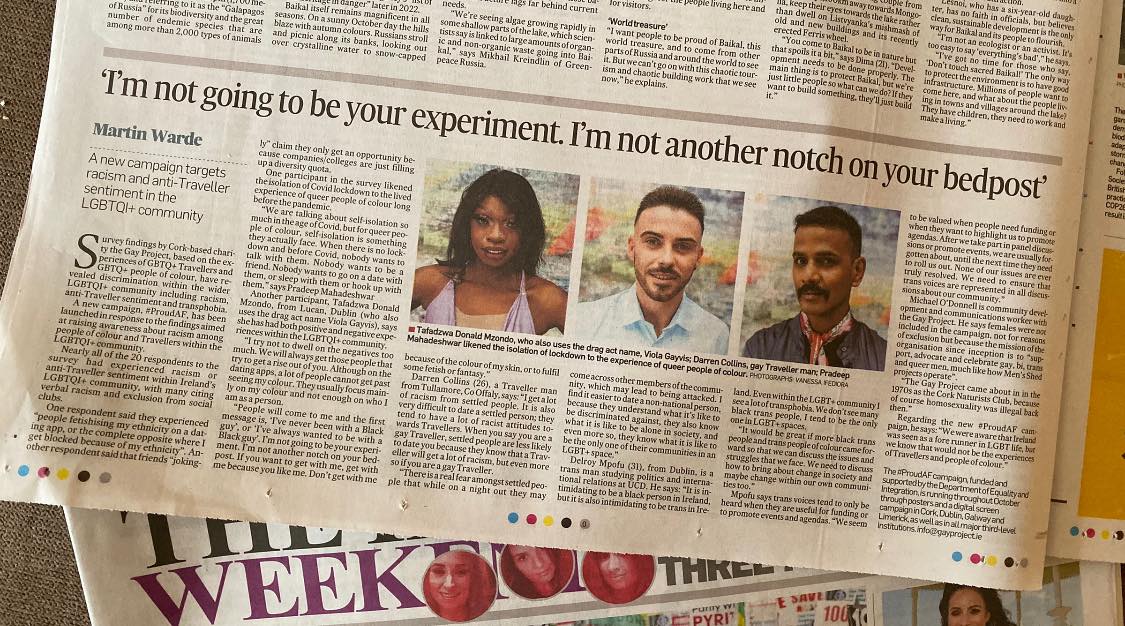 ---
Only certain people are celebrated here': Tackling racism in LGBTQ+ community
Irish Examiner covered the "#ProudAF" campaign on October 5th, 2021
A Cork-based charity has launched a new campaign to raise awareness about the racism queer men of colour and Travellers experience from within the LGBTQ+ community. Read here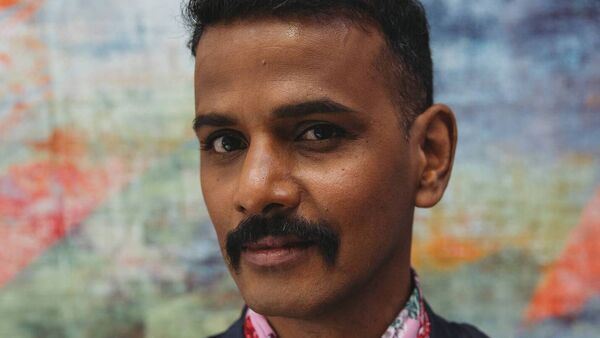 ---
New Campaign 'Proud AF' Aims To Tackle Racism Among Gay, Bisexual And Transgender Men In Ireland
The Gay Project has launched a new campaign "#ProudAF", aimed at reducing racism towards gay, bisexual and trans (GBTQI+) people of colour and travellers in Ireland. Read here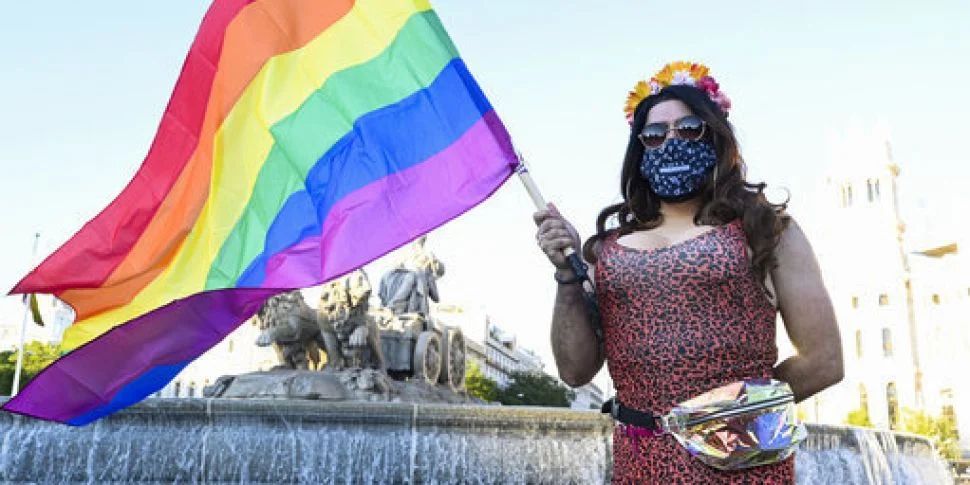 ---
Yes, sexual racism is a thing in Ireland
An opinion piece published in GCN on July 19th 2021
Pradeep Mahadeshwar shares his experience as an Asian gay man living in Ireland. Read here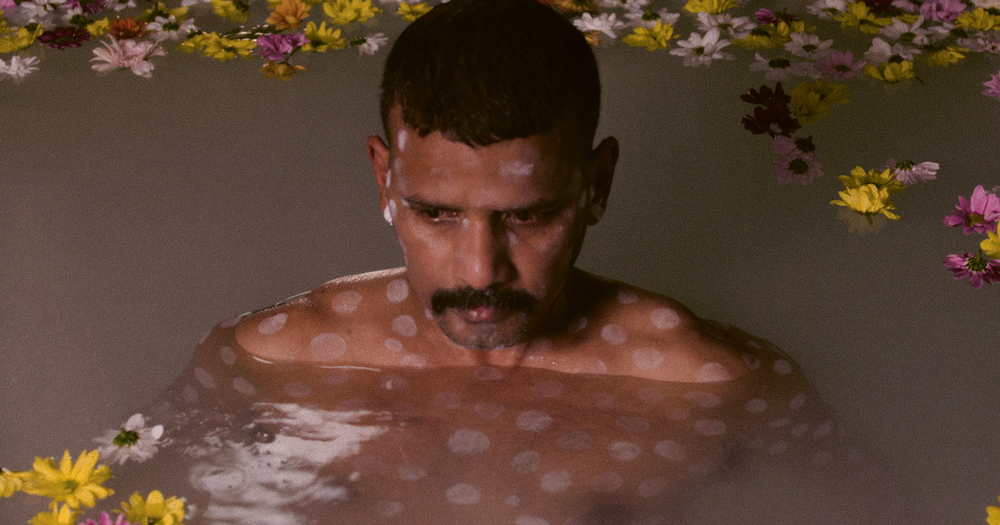 ---
Portraying diversity on screen – Pride in Kilkenny 2021
Pradeep Mahadeshwar in conversation with Seán McGovern and Rico Johnson-Sinclair
Contemporary Ireland is a vibrant kaleidoscopic ensemble of peoples and cultures. Yet this rich sense of diversity is often absent from both the big and small screen. If film is a medium in which we get glimpses into the lives and experiences of others different from ourselves, then it is an ideal platform for LGBTQ storytelling and representation. Watch some of the leading names in Irish and UK film in this special 'in-conversation' event speak about current examples of best practice and how mainstream film can be more inclusive.
---
'When you are a person of colour in Ireland people don't see you as gay'
An interview with Sorcha Pollak on Apr 14th 2021
Sorcha Pollak is an Irish Times reporter specialising in immigration issues. She is a cohost of the In the News podcast and writes the New to the Parish column. Read here